Silver Moon Hotel, Florence Alabama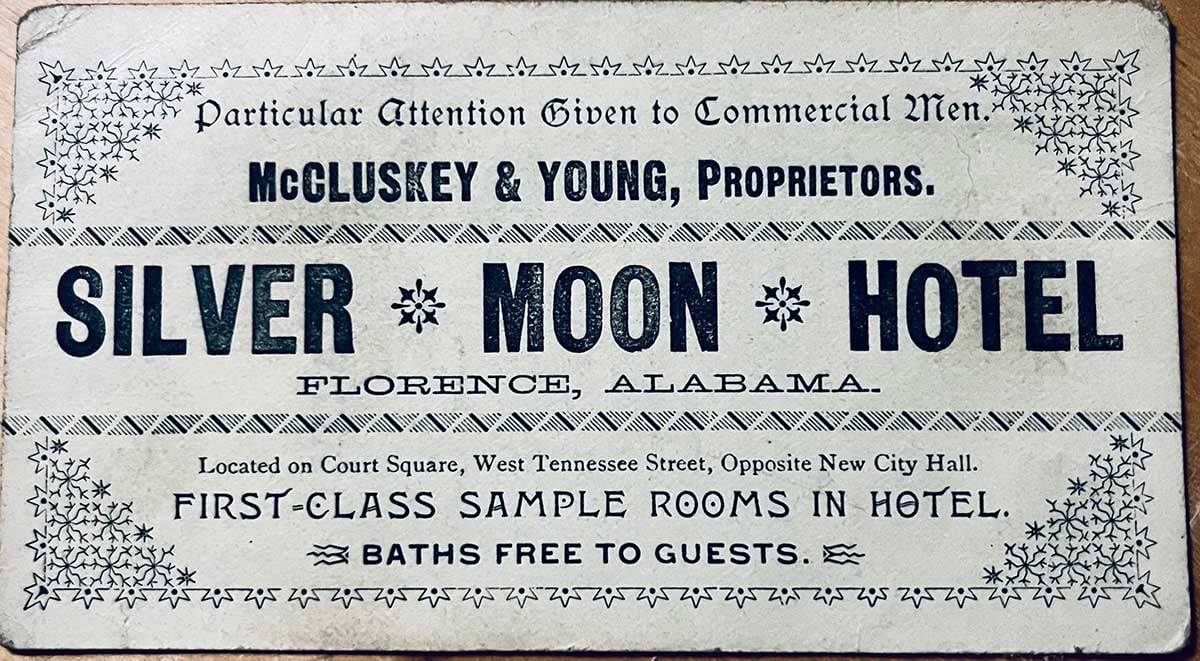 The Silver Moon Hotel in Florence, Alabama was built in 1890 by Jere McCluskey. The building was located where the current entrance to the downtown parking deck is on Tennessee Street. Room rates at the time were just $2 per day, and there were 21 rooms. The hotel was elegantly furnished and well ventilated, with an ice cream parlor.
In late 1892, the S.H. Young & Co. purchased the Silver Moon from Jere McCluskey. They operated the Silver Moon Hotel until Jan 1, 1893 when they opened the nearby Commercial Hotel (old Exchange Hotel). The Silver Moon ceased to be a hotel after that and a restaurant moved into the building.
A couple years later, in September of 1894, Sam H. Young, one of the former proprietors, reopened the Silver Moon Hotel and changed its name to the American Hotel. The newly named American Hotel operated until early 1895, when the building was lost to a fire.
Jere McCluskey continued on as a prosperous merchant and banker in Davis, Indian Territory (now Oklahoma).