Thomas McGough: From Bakery Owner to Real Estate Developer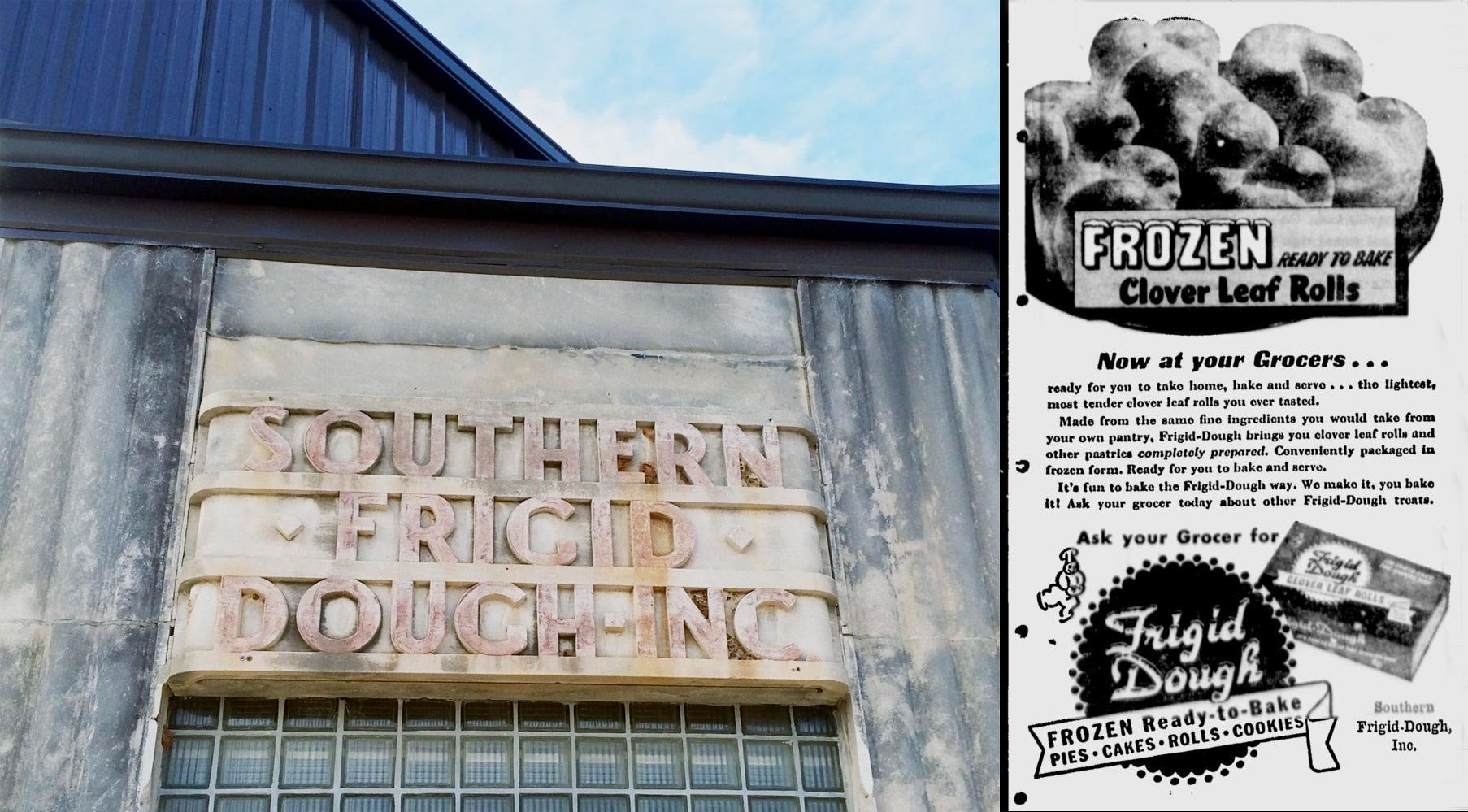 Thomas McGough was a man of many talents, with a diverse career that spanned both the baking and real estate industries. Born in 1906, McGough purchased the Florence bakery from M.P. Curran in 1941, and went on to make a significant impact on the community over the years that followed.

In 1946, just five years after purchasing the bakery, McGough phased out the baking side of the business, and incorporated the Southern Frigid-Dough company. Operating as a licensee of American Frigid-Dough, they began wholesaling a line of frozen, ready-to-bake meat pies and dinner rolls. The plant, located on the corner of Poplar and College Streets in Florence, was specially built, and occupied an impressive 11,250 square feet. They used the tagline "World's Largest Bakery Without An Oven" to promote their innovative approach to baking.

By the late 1950s, the Southern Frigid-Dough company had become a major player in the industry, producing 65,000 pies per day with a team of 90 employees. In 1958, McGough undertook a $200,000 remodeling and expansion program, which increased the plant's capacity to a staggering 172,000 pies per day.

Despite his success in the baking industry, McGough eventually decided to retire and move into the real estate business. He became a home builder and one of the developers of the English Village Shopping Center, leaving behind a legacy that lives on to this day.

McGough's life is a testament to the importance of innovation and diversification in business, and his legacy serves as an inspiration to entrepreneurs and business leaders alike. Whether in baking or real estate, his dedication to hard work and creativity paved the way for his success and helped shape the community he called home.