1896 Colbert county map shows "South Florence".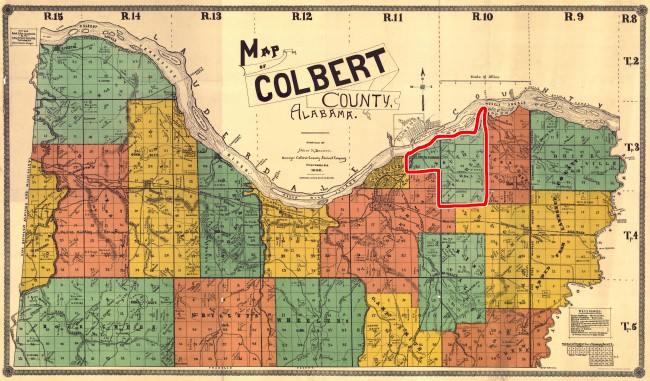 Notice in the above 1896 map of Colbert County, that there is a "South Florence" on the other side of the river near the current TVA Nature Loop/old Railroad Bridge.
Also, this section from an even older 1863 map shows a "South Florence" in Colbert County across the river from Florence.