Florence, Alabama's First Movie Theater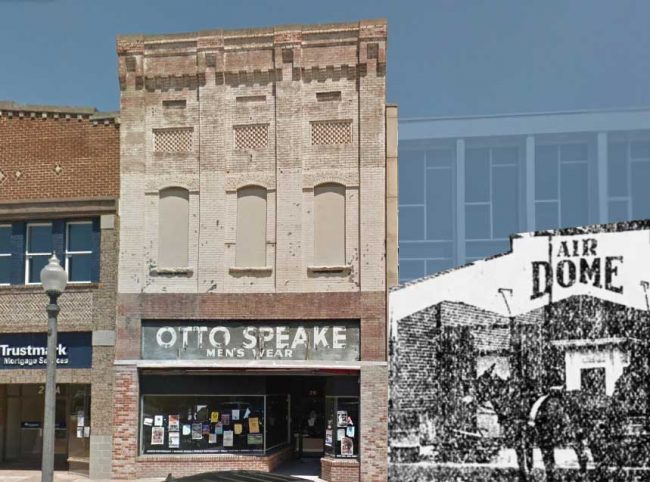 John A. Pruitt
J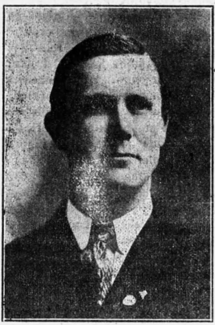 ohn A. Pruitt began a fascination with moving pictures during his time with the Woodmen of the World insurance fraternity. He bought the local Florence chapter a stereopticon, or what was often called a "magic lantern". It was a slide projector that combined two images to create a three-dimensional effect, or made one image dissolve into another. Pruitt frequently took it around to add interest to meeting presentations. His interests eventually outgrew the Woodmen of the World, and he began showing moving pictures at various events and in various venues in Florence under the name "Florence Theatorium."
I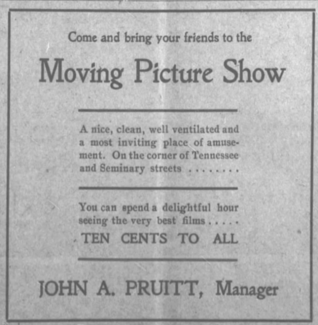 n 1908, he began to work with the city of Florence to open a moving picture house with roots and stop moving from location to location. He negotiated his business license fee down to $7.50 per month and by 1910, he was operating the first movie theater in Florence, Alabama — The Air Dome. An open air theater that included fans for fresh, cool air, but also open to the elements. Bringing in an average of $10.00 per night, this was more than enough to cover his monthly business costs. Originally located in the Florence Opera House on the corner of Tennessee and Seminary streets, Pruitt quickly outgrew the space and in 1911 moved to North Court Street.
The Air Dome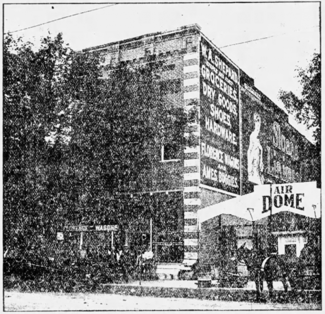 Success came quickly with the citizens getting their ten cent admission's worth. By combining an advertised 4,000 feet of film with live acts such as singers, comedians, and unfortunately, several blackface actors (Al Lawson, Tom Butler, Billy Hoss.) Read how the History of Blackface Is Rooted in Racism. Motion pictures were often accompanied by a live orchestra. In 1912, again outgrowing the space, John Pruitt built the Air Dome at its final location. The Air Dome came into its own at this location, showing one of the most unsurpassed and unexpected exhibitions ever witnessed in Florence. The inanimate body of Hazel Farris (Hazel the Mummy). That's right, a purported mummified human body was put on display at the Air Dome. All week, admission for this display was ten cents.
Majestic Theatre
The Air Dome and its location continued as a movie theater for years, eventually becoming the Majestic Theater in 1919. Louis Rosenbaum bought out the Majestic in 1920 creating the more well known local movie theater history of the Rosenbaum family. The Majestic operated until 1951, and the building was torn down in 1958 to make room for an expansion of the First National Bank building.