History and Disasters of the Commercial Hotel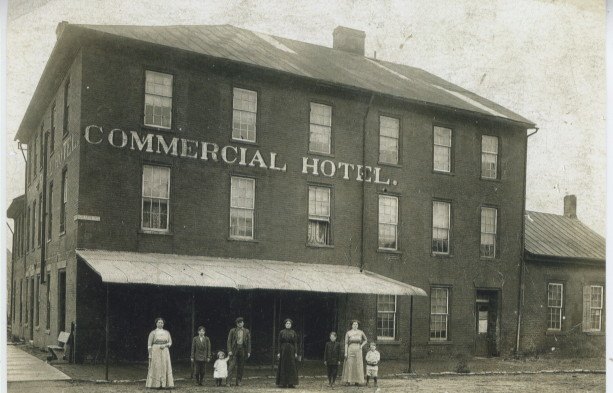 The Commercial Hotel was a historic building located in Florence, Alabama just a block from the courthouse. It had a rich history of over four decades and was an important landmark in the city. Opening for the first time in 1875 under the name of "Exchange Hotel." This report will provide an account of the Commercial Hotel's history, including significant events and details about its owners and management.
Ownership and Management:
The Commercial Hotel had a few different owners and managers throughout its history. Messrs. S.H. Young & Co. opened the hotel under the name of the Commercial Hotel on January 1, 1893. Major J.M. Crow was the manager of the new Commercial Hotel, and he was well-known among traveling salesmen. Mr. W.B. Radford, a part-owner of the hotel, also managed it. The hotel was later managed by Mr. A.J. Hooper, who passed away in 1895. After Hooper's death, the hotel was reopened by Dr. W.J. Kernachan, who also owned the building.
Unfortunate Events:
The Commercial Hotel was no stranger to accidents and disasters. On March 7, 1895, the hotel's manager, Mr. A.J. Hooper passed away suddenly due to heart disease. On October 24, 1895, a coal oil lamp exploded in one of the hotel's rooms, causing a fire that damaged the building and caused guests to evacuate. Fortunately, there were no casualties, but several guests lost clothing and other personal items in the fire. Despite the damage, the hotel was able to reopen after repairs.
In 1900, the hotel underwent renovations and was fitted with modern amenities. Mr. C.W. Negley, a successful hotelier, oversaw these renovations, and the hotel was reopened in style.