Original Florence Street Car Route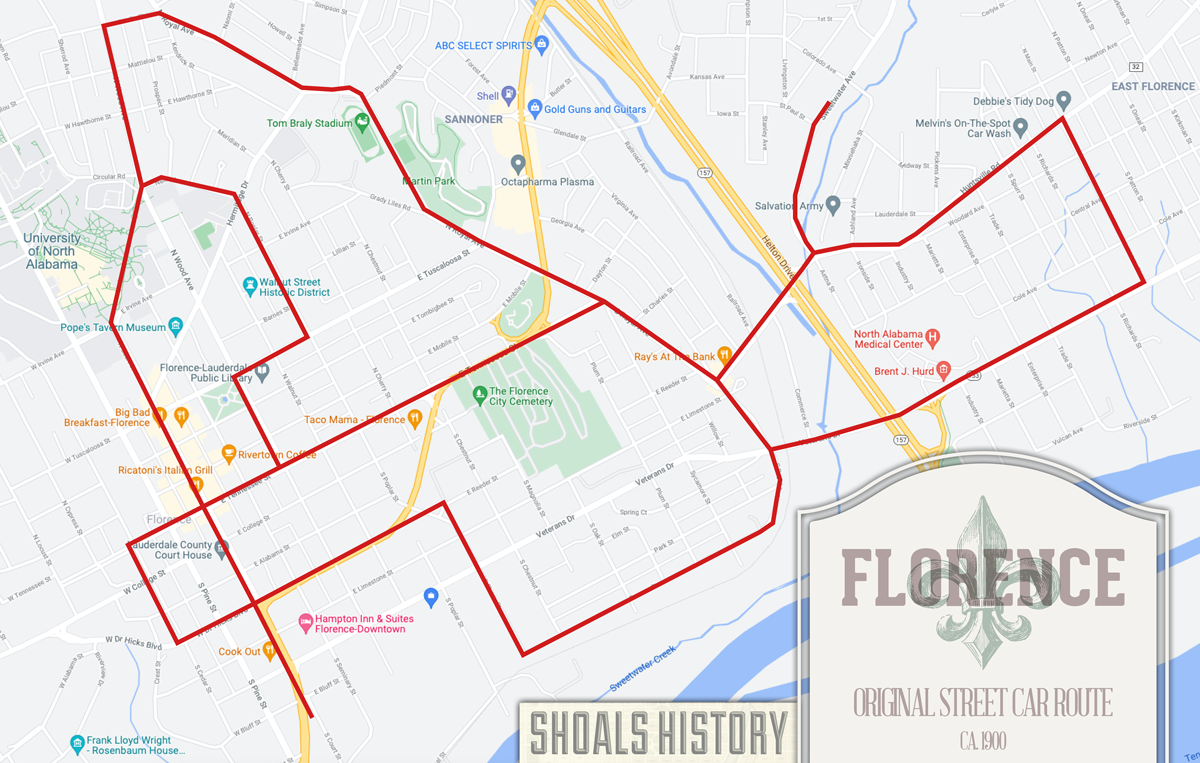 CIRCA 1900 —
Beginning at the Southern Railway depot at the foot of Court street the line ran:
Up Court to Sweetwater,
West to Cedar,
North to Tennessee,
East to Court,
North on Court, Morrison, and Wood Avenues to Lelia street,
East to Royal Avenue,
South along Royal and Huntsville Road out to Main street,
South to Union Street, then
West on Union to Royal Avenue and
Up Royal Avenue again to Huntsville Road.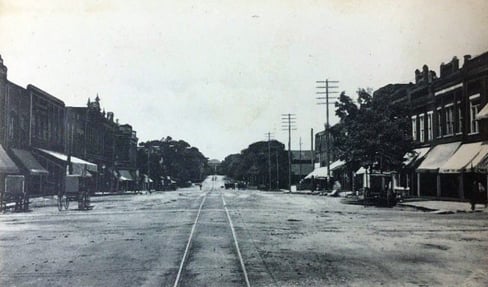 A branch ran up Sweetwater Avenue to the Cherry Cotton Mills.
Beginning at the intersection of Royal Avenue and Union Street, the line ran:
Up Terrace Street to Cherry Street,
North to Sweetwater,
West to Court Street,
North to Tennessee,
East on Tennessee to Royal Avenue,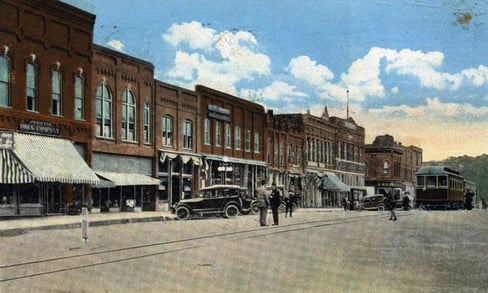 Another line began at the intersection of Market (now Wood) and Tennessee and ran
Up Market to Tuscaloosa Street,
East to Poplar Street & through Nellie Avenue to Wood Avenue at the State Normal College.
This route was about eight miles in length.