William Basil Wood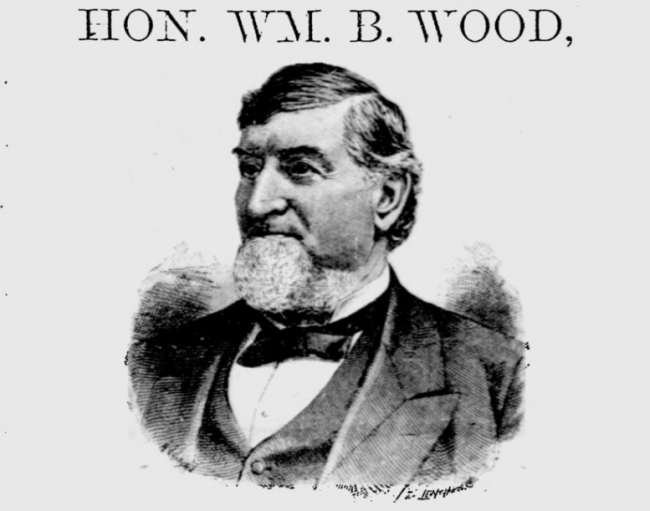 "The Father of Florence" – Florence Times, August 1, 1890
WILLIAM BASIL WOOD – A leading citizen of the Early day of Florence. Born Oct 20, 1820 in Nashville. Died April 3, 1891 in Florence. A quote from the Florence Times upon his death: "A full and faithful biography of him would, in large measure, constitute the history of Florence for the past fifty years".
William Wood was born on October 31, 1820 to Alexander H. of Virginia and Mary (Evans) of England. Williams paternal grandfather was secretary to Alexander Hamilton and had commanded troops in the Colonial army. His father was an officer in the war of 1812. Wood was educated at LaGrange College and and was admitted to the bar in Florence in 1843. That same year, he married Sarah B. Leftwich and began practicing law. In 1844, William was elected judge of Lauderdale county.
William Wood served in the army at various capacities during the Civil War. As a colonel, he was in several battles including Shiloh and all the battles of the army of Tennessee. After the war, Wood got into the steamboat business until 1876 building several boats including the "Florence Lee".
Wood had a very active interest in public improvements. His efforts in Florence were persistent and effective directly putting Florence in the lead of the growing cities of the South. Wood's first effective work in this direction was the organization of the Land, Mining and Manufacturing Company, whose work gave Florence a commanding position before the county and accomplished great things for the city. Also, in connection with others, Wood organized (and became president of) the Railroad & Improvement Company.
Wood originated the idea and raised the subscription for the Florence Wesleyan University (State Normal College); gave liberally to it himself and was president of its board of trustees for several years. The college's endowment being exhausted at the end of the war, Wood succeeded in having it sold to the state, and it was converted into the State Normal School.