The Florence Hotel & Lamar Furniture Building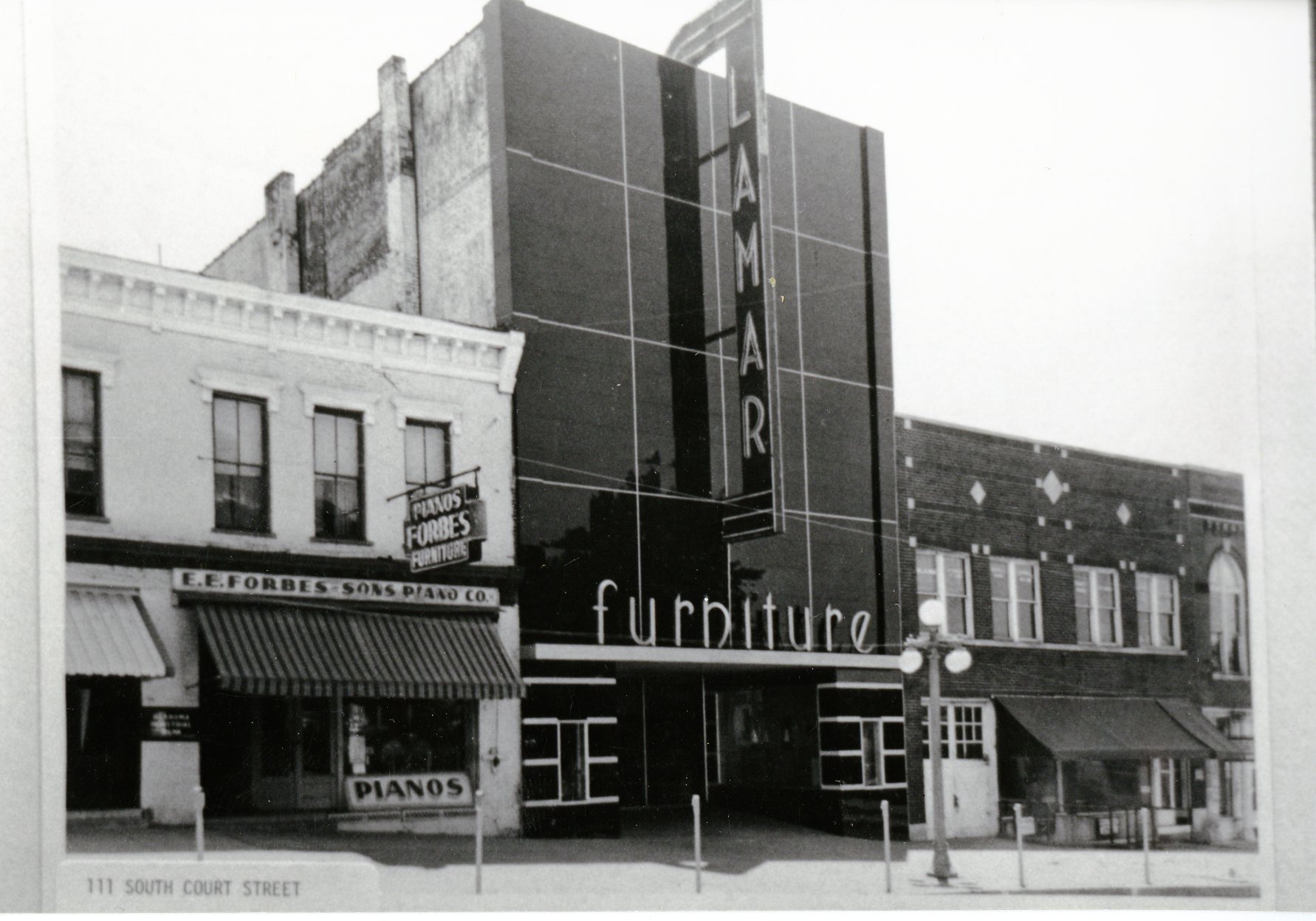 Now housing the Abstract Company, this downtown Florence building is full of historic 'firsts' for Florence. As seen in this late 1940's picture, the Lamar Furniture store resided here and was the first to be fully air-conditioned and electrically heated in downtown Florence.During renovations in 1944, the Lamar family unearthed 16 fireplaces hidden behind walls, which lead to the discovery that this was the original Florence Hotel building and was built in 1887 by William Basil Wood. The Florence Hotel was the first in the area to introduce both electricity and the telephone in 1888.
In 1910, the building served as the temporary home of Rogers Surprise Store after Rogers experienced a devastating fire to their retail building on Court Street.