C.S. Tarpley, Esq.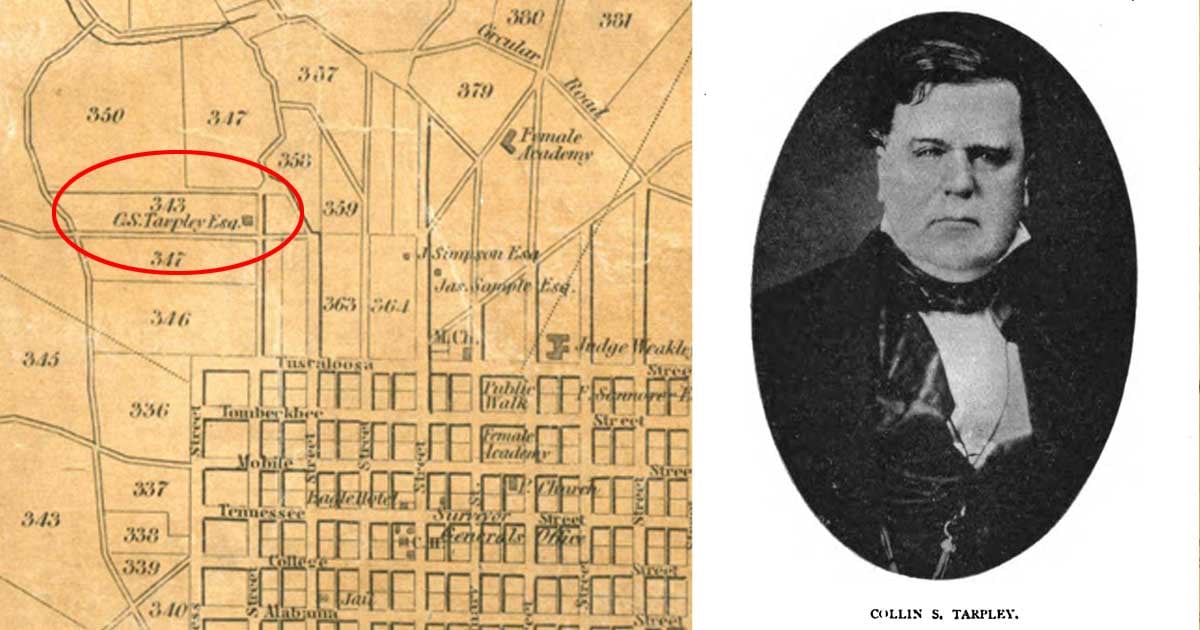 Studying an 1837 map of Florence, Alabama we noticed, along what is now West Irvine, a large plot of land owned by an unknown person named C.S. Tarpley, Esq. Unknown, because it isn't a name that we recognized from that point in Florence's history. We decided to track down who this person was, and discovered that he was only in Florence for 7 years, but was quite a reputable lawyer.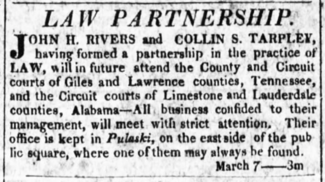 Collin. S. Tarpley was born in Virginia in 1802 but raised in Nashville, Tennessee. As a young adult, C.S. Tarpley began studying law in the law office of James K. Polk (who became the 11th President of the United States) and A. V. Brown (who became Governor of Tennessee). This position of allowed him the opportunity to move to Florence, Alabama in 1831 where he became associated with and later partnered with the Honorable John McKinley, future United States Supreme Court Justice.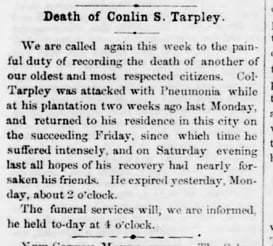 Not much is known of his time spent in Florence, Alabama. More research needs to be done on that topic. We do know that in 1838 Mr. Tarpley moved from Florence, Alabama to Mississippi and settled in Hinds County, where he became a prosperous lawyer and major slaveholder. C.S. Tarpley died of pneumonia in May of 1860 at his plantation in Jackson, Mississippi.