J.P. Phelps: An Inventive Photographer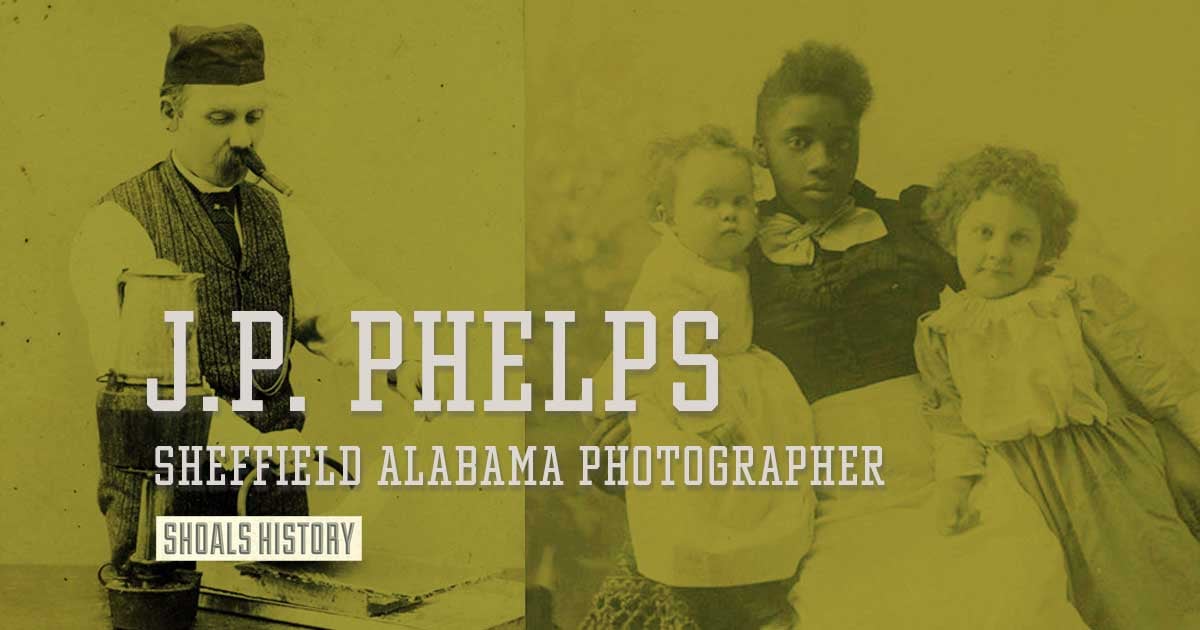 Meet Joseph Paul Phelps, a man who made significant contributions to the world of photography in the late 1800s. Born in Muscatine, Iowa in 1848, Phelps quickly gained a reputation for producing superior-quality photographs and even ventured into the world of statuary. After a successful operation in Muscatine, Phelps worked in Mississippi and was working in Sheffield, Alabama by 1892.
One of the most notable aspects of Phelps' career is the invention of his patented enamel finishing process, which revolutionized the field of photography. The process left the photograph with a thin transparent layer to protect the photographic image. The photograph was glossy in appearance, could be wiped with a moist cloth and wouldn't show moisture damage.
The process was a closely guarded secret, and Phelps only shared it with a select few individuals. The process was so unique that it brought The Phelps Enameling Co.into continental fame. Even famous photographers such as J. Landys of Cincinnati and Gentile of Chicago sought out Phelps' process, and the company received numerous requests for lessons and usage rights.

Phelps' enameling process had several unique merits that set it apart from other processes of the time. For instance, it allowed for the creation of exquisite finishes and smoothness in photographs. It could also produce any tint or tone desired by the sitter and preserve the picture from wear or injury. Additionally, it prevented pictures from fading or yellowing with age, making it an ideal way to renew old photographs.
Phelps' contribution to photography did not stop with the invention of the enamel process. He also gained recognition for his superior-quality photographs, which he enlarged in a very superior style and at prices far below those ever before offered. He engaged an agent who would visit private residences to show his work to prospective customers. Phelps' artistry was so highly regarded that he was often hired by newspapers to produce photographs for their illustrated editions.
Despite the fact that J.P. Phelps lived over a century ago, his contributions to the world of photography continue to be felt today. His innovative enamel finishing process has influenced modern-day photographers and artists, and his superior-quality photographs continue to inspire many people.